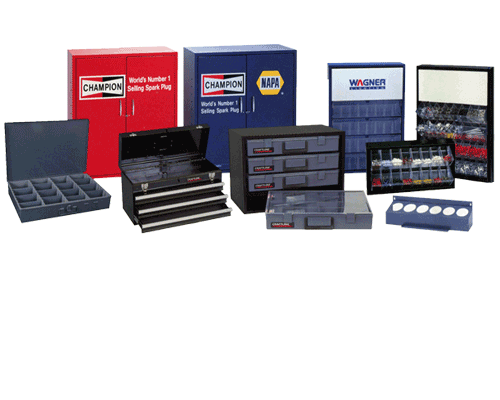 Craftline™ Modular Cabinets
Proudly made in the USA by the finest local craftsman, Craftline has over 75 years of experience constructing quality storage systems that hold up to the rigors of retail and industrial applications.
We design and produce professional storage solutions with unmatched craftsmanship including modular cabinets, compartment boxes, tip-out trays and drawer racks. Our modular designs are carefully engineered to be customizable and satisfy the multitude of storage applications that our clients require.
The Platt & LaBonia Company, LLC is proud to offer Craftline™ products and provide our customers with the quality organizational solutions that their businesses deserve. No matter how big, small or eccentric your storage needs may be, Craftline's modular storage systems can get the job done while withstanding even the most strenuous wear-and-tear from industrial use.
Interested in becoming a distributor for Craftline™? Find out more about our distributorship and drop shipping programs!